Let's Meet!
Monthly Meetings 3rd Wednesday of the Month 1-3 PM
This month's meeting is on July 15, 2020.
Alert: Virtual meeting will be held via telephone conference call until Shelter-in-Place Order is lifted. Members, If you are
interested in attending, email us at info@nowsonoma.org and we will send you the the number to call and Access Code to use to join the meeting.
----
LINKS: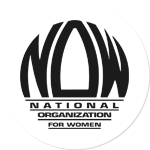 National NOW website
----
NOW Sonoma endorses The Evelyn Cheatham Effective IOLERO Ordinance.
See our
Act page.
----
The 2020 Rose Parade float commemorating the Women's Suffrage Centennial