Let's Meet!
Monthly Meetings 3rd Wednesday of the Month 1-3 PM
This month's meeting is on June 17, 2020.
Alert: Virtual meeting will be held via telephone conference call until Shelter-in-Place Order is lifted. Members please look for the Notice to be sent a couple of days before the meeting on the number to call and Access Code to use to join the meeting.
----
Special Membership Meeting via ZOOM, Thursday, June 18, 2020, 7:00 to 8:00 PM! Our chapter is planning a special membership meeting via Zoom. If you are
interested in attending, email us at info@nowsonoma.org and we will send you the meeting ID and password. You will need video and microphone capability with your computer or smartphone and the ZOOM app available for the computer at https://zoom.us, for the Android phone via GooglePlay, or for the IPhone via Apple Play.
LINKS: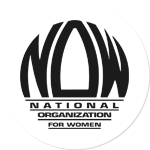 National NOW website
----
NOW Sonoma endorses The Evelyn Cheatham Effective IOLERO Ordinance.
See our
Act page.
----
The 2020 Rose Parade float commemorating the Women's Suffrage Centennial