Memories
NOW Events of 2018 and Past Years
December 19, 2018 Holiday Get Together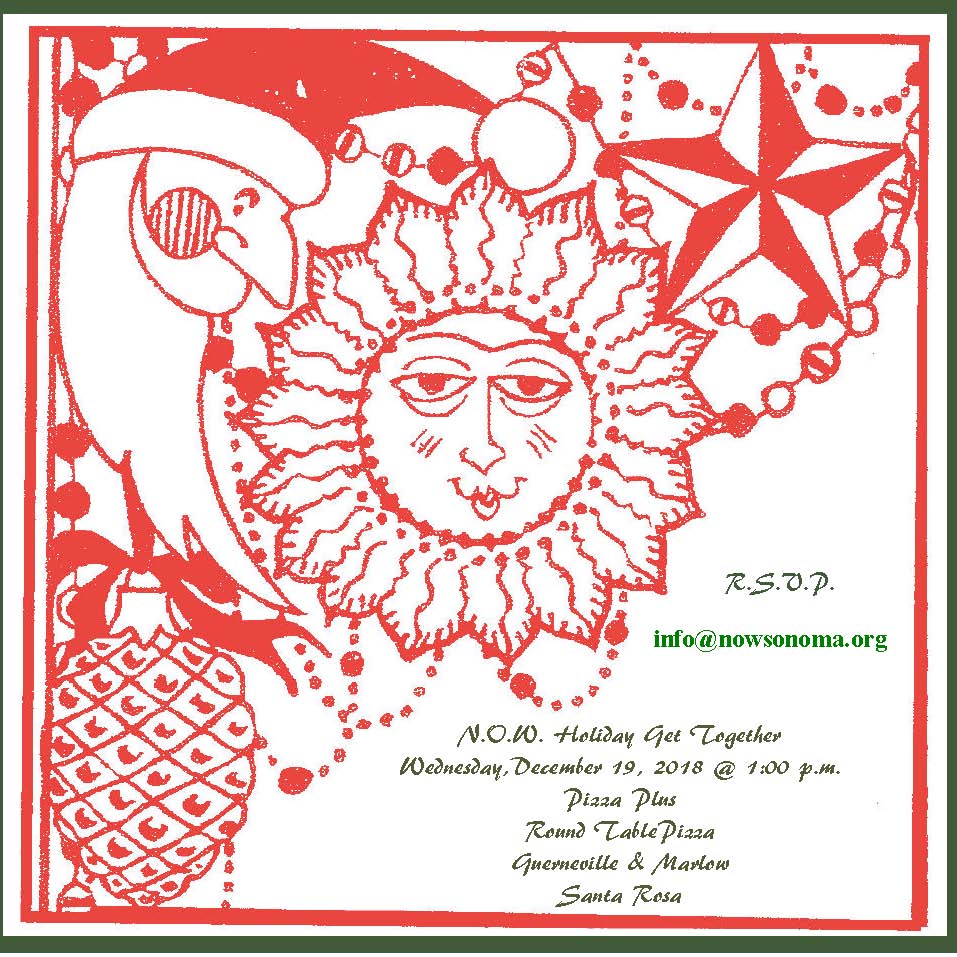 ----
November 3, 2018 All Women Rise Up March and Rally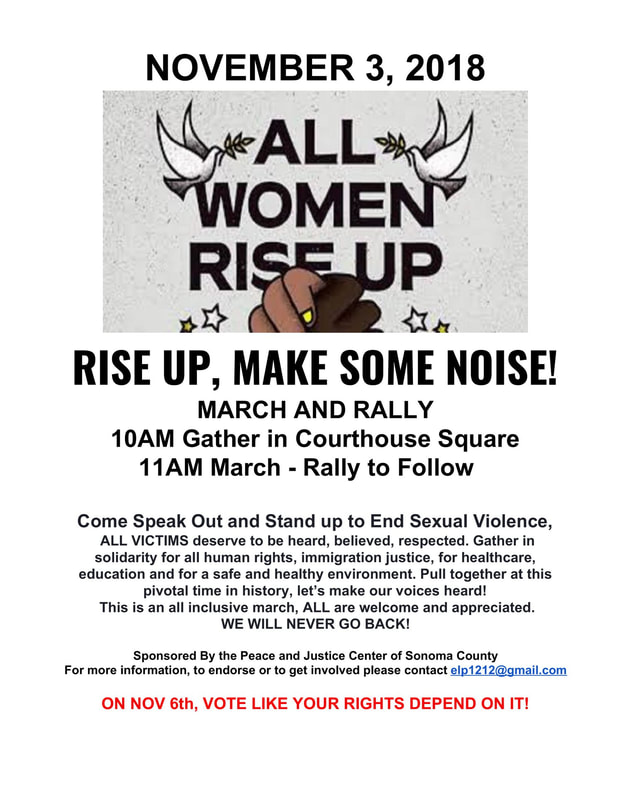 ----
August 11, 2018 Rise Up! Now Garden Party and Summer Social with Haute Flash Quartet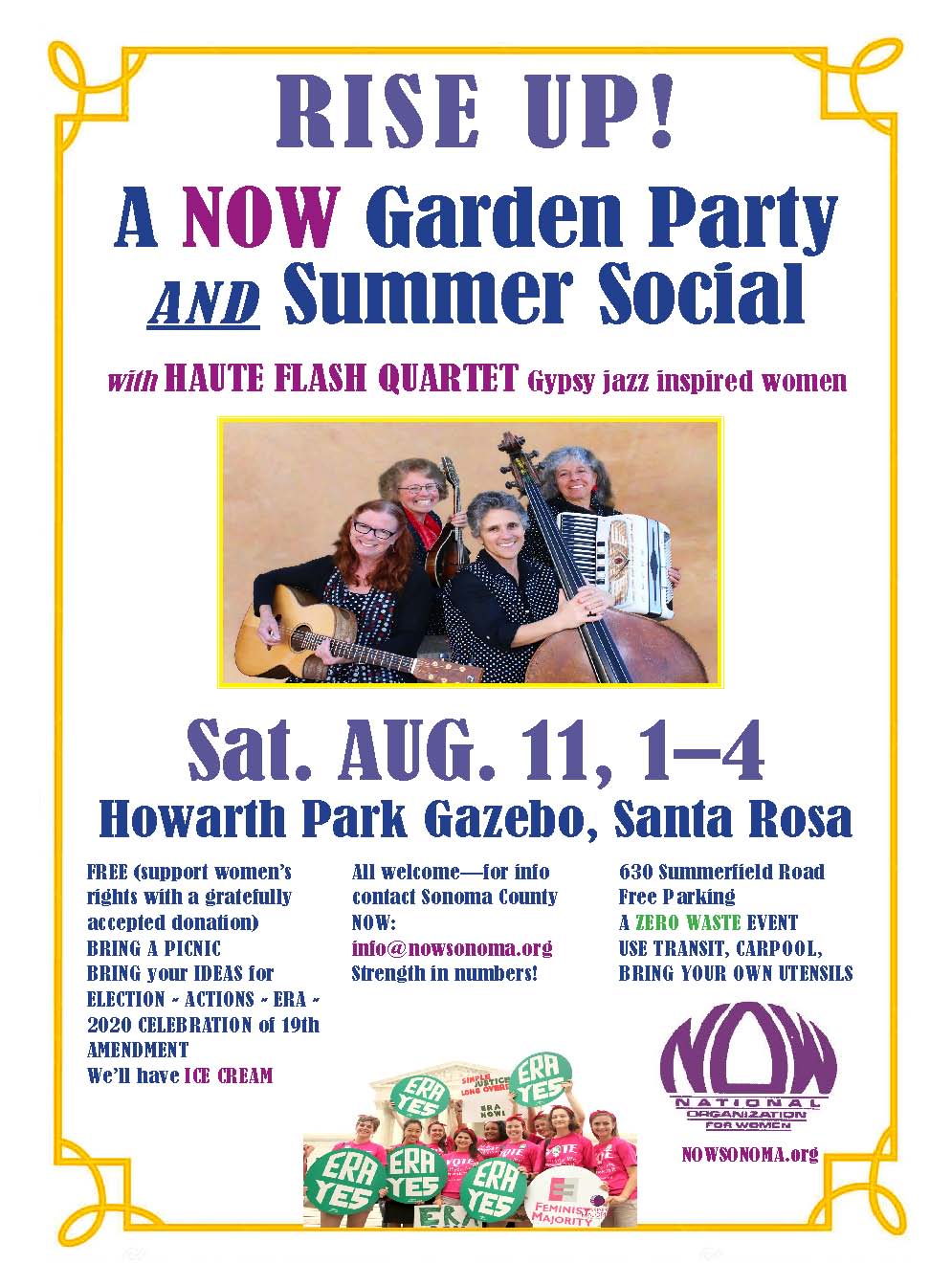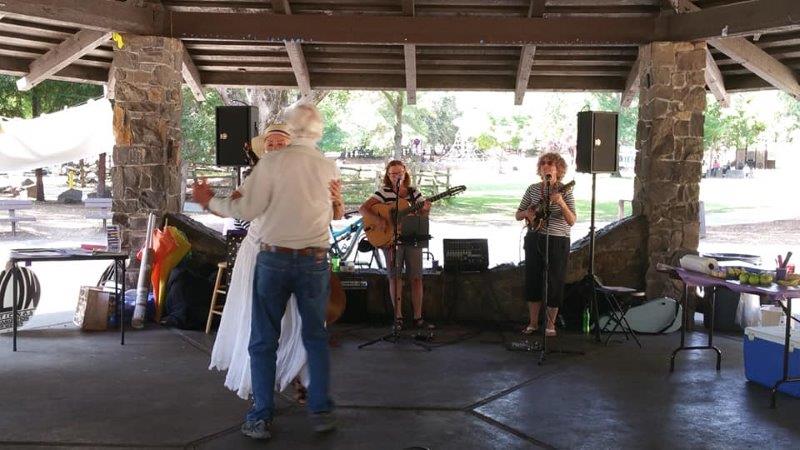 NOW Sonoma Rise Up ice cream social August 11, 2018
More photos from the ice cream social - Click Here
----
From left, Sonoma County Supervisors Susan Gorin, Shirlee Zane and Lynda Hopkins, speak on March 22, 2017 about becoming the board's first female majority at a forum sponsored by KBBF 89.1 FM in collaboration with the Sonoma Chapter of the National Organization for Women and radio program "Women's Spaces" in Santa Rosa. 2017 Photo by John Burgess, The Press Democrat.
----
Press Democrat link of November 11, 2018 story on Historic Firsts: https://www.pressdemocrat.com/news/8926243-181/historic-firsts-for-women-minority
----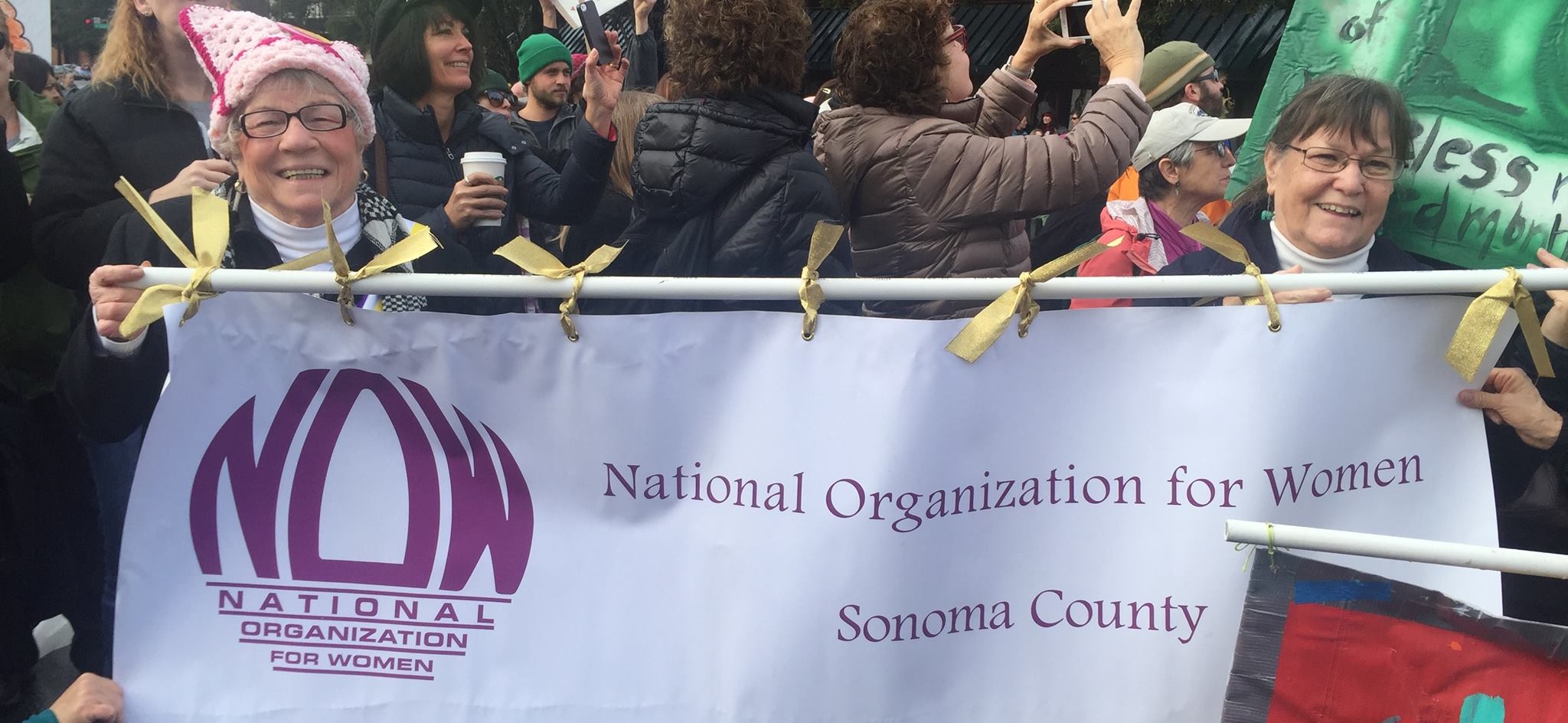 NOW Sonoma Chapter at the Women's March - January 29,, 2017
----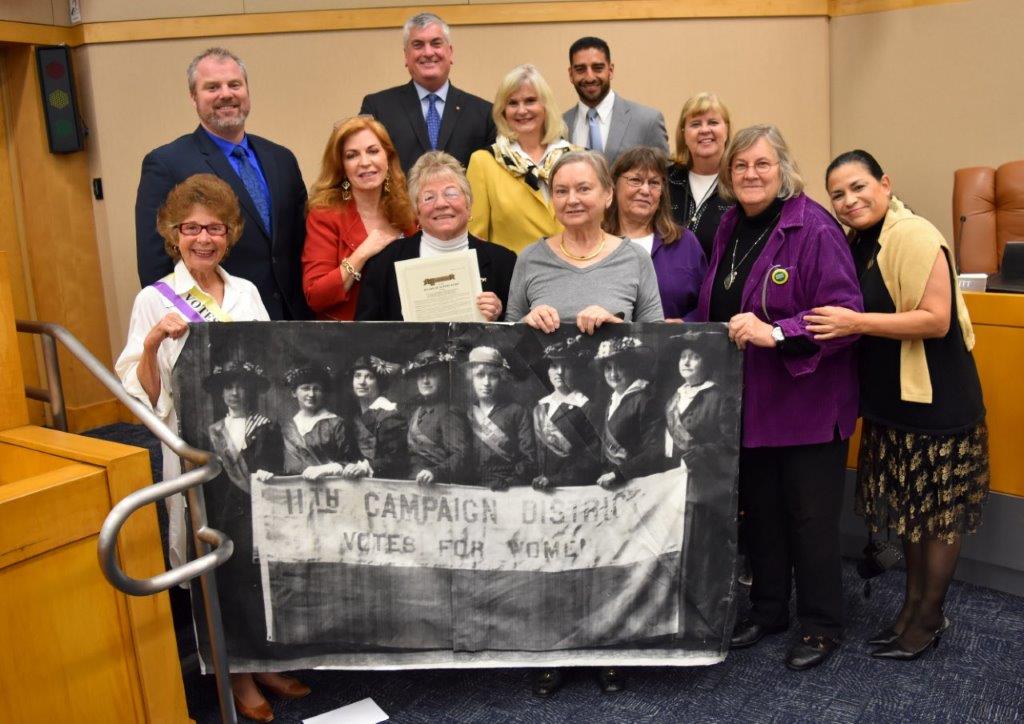 NOW Sonoma chapter recognized by Sonoma County Board of Supervisors for 50th Anniversay of NOW, October 2016.
----
50th Celebration of NOW by the Sonoma Chapter on August 22, 2016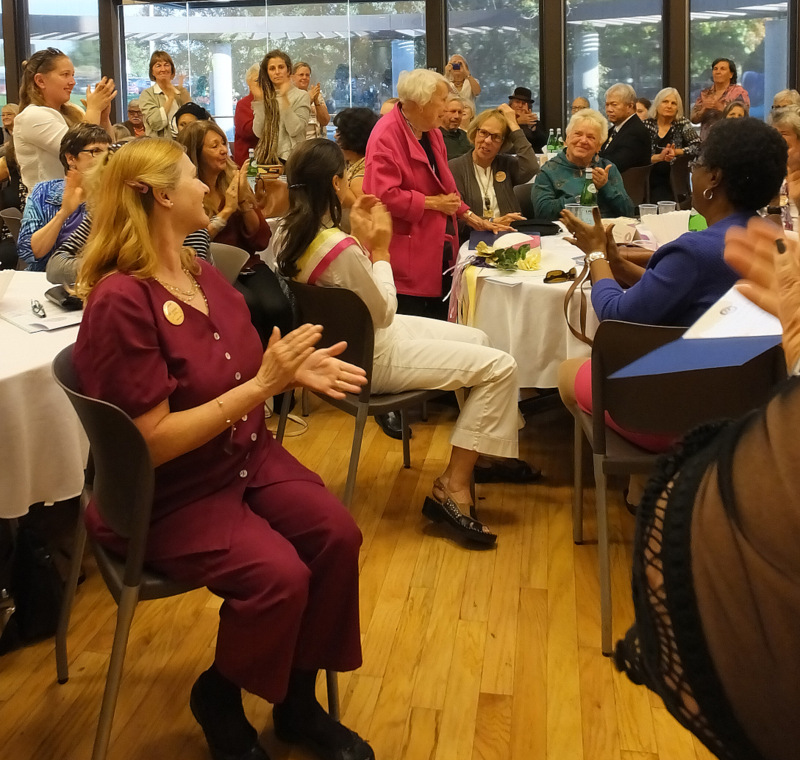 Former Supervisor Helen Rudee at the 50th Celebration of NOW - Photo by Evelina Molina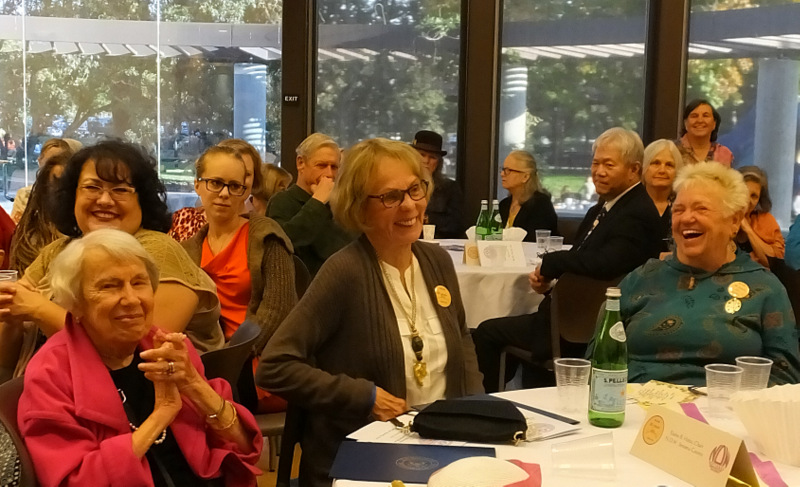 Former Supervisor Helen Rudee at the 50th Celebration of NOW - Photo by Evelina Molina
Highlights of NOW Sonoma celebrating the 50th Anniversay of NOW at the Finley Center in Santa Rosa, October 22, 2016. Videographer and Editor Evelina Molina
Let's Meet!
Monthly Meetings 3rd Wednesday of the Month 1-3 PM
This month's meeting is on June 17, 2020.
Alert: Virtual meeting will be held via telephone conference call until Shelter-in-Place Order is lifted. Members please look for the Notice to be sent a couple of days before the meeting on the number to call and Access Code to use to join the meeting.
----
Special Membership Meeting via ZOOM, Thursday, June 18, 2020, 7:00 to 8:00 PM! Our chapter is planning a special membership meeting via Zoom. If you are
interested in attending, email us at info@nowsonoma.org and we will send you the meeting ID and password. You will need video and microphone capability with your computer or smartphone and the ZOOM app available for the computer at https://zoom.us, for the Android phone via GooglePlay, or for the IPhone via Apple Play.
LINKS: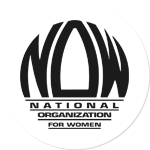 National NOW website
----
NOW Sonoma endorses The Evelyn Cheatham Effective IOLERO Ordinance.
See our
Act page.
----
The 2020 Rose Parade float commemorating the Women's Suffrage Centennial