Febuary 2019 Events
February 14, 2019 4:30 - 9:00 PM, The Mentor Me Center, 426 8th St, Petaluma, CA, One Billion Rising and The Vagina Monologues (English & Spanish) https://www.facebook.com/events/201532364128702/

Future Events
We are planning the centenial of the Women's Right to Vote in 2020.
Click Here to download the pdf of the notes from the first meeting on August 29, 2018 facillated by Board of Supervisor Member Linda Hopkins.
Recent Events
January 19, 2019, Saturday, Women's March in Santa Rosa
https://www.facebook.com/events/269734966995428/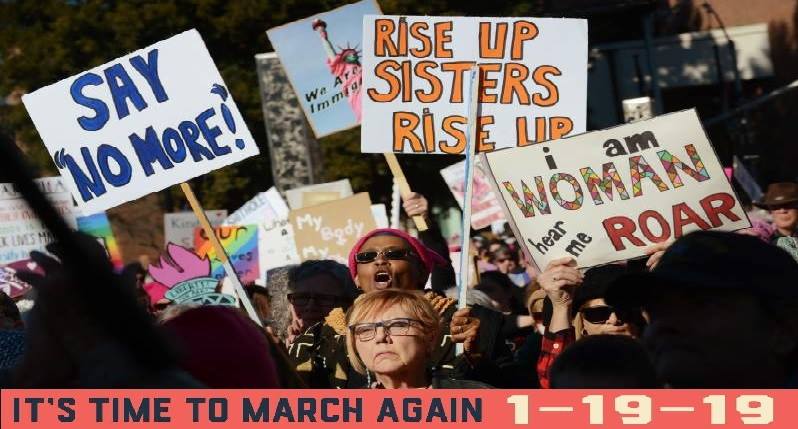 For more photos of the Santa Rosa March 2019 -Click Here.
----
December 19, 2018 Holiday Get Together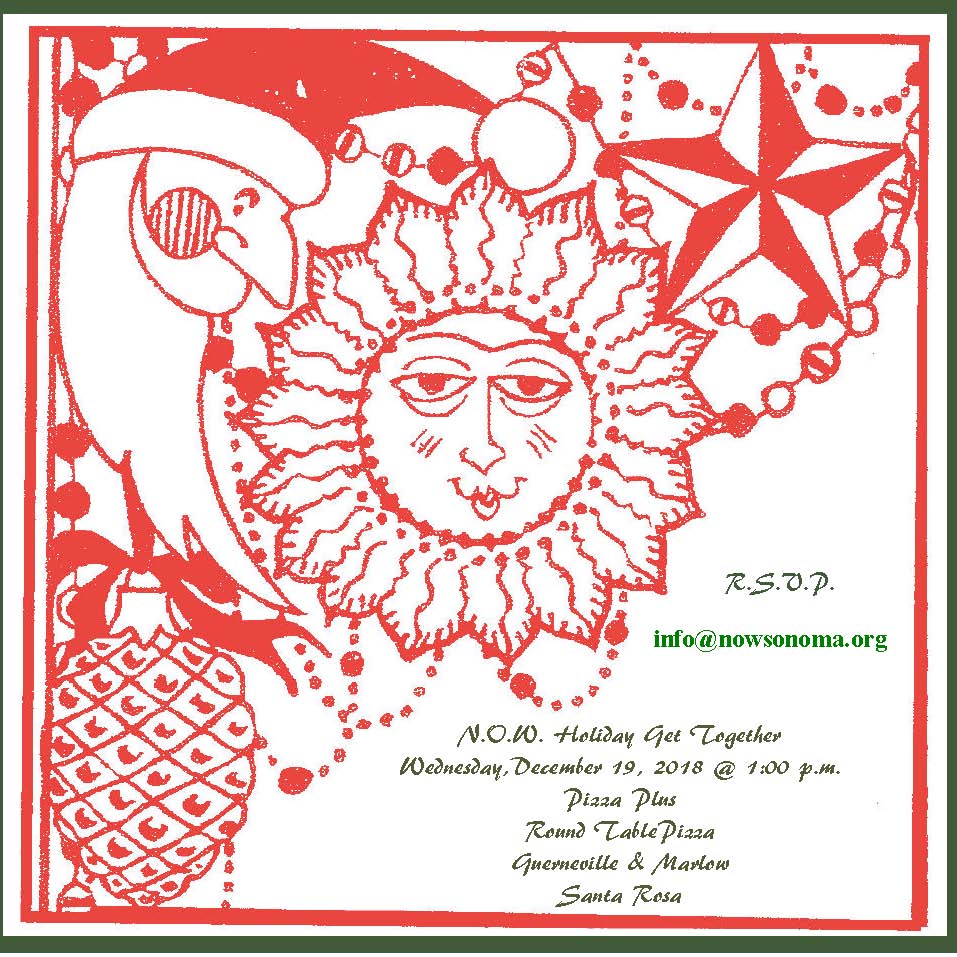 ----
November 2, 2018 All Women Rise Up March and Rally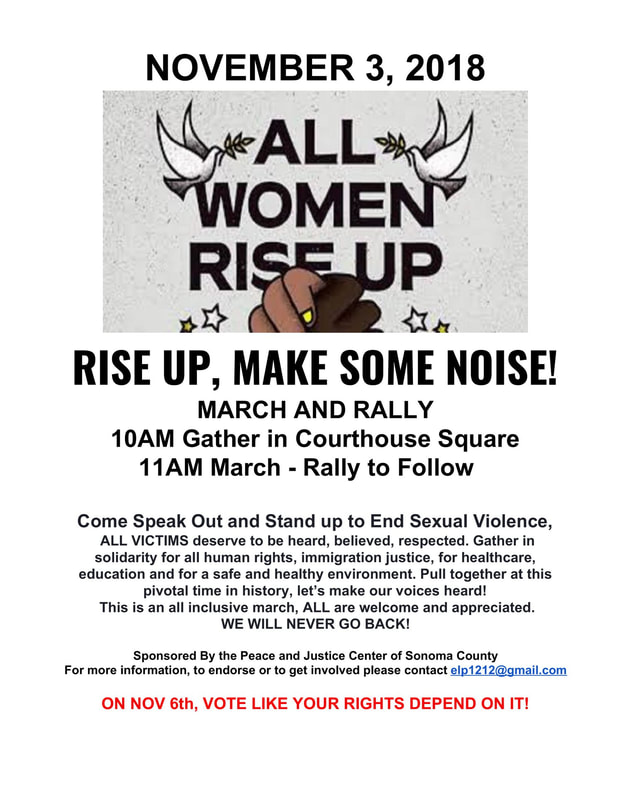 ----
Auigust 11, 2018 Rise Up! Now Garden Party and Summer Social with Haute Flash Quartet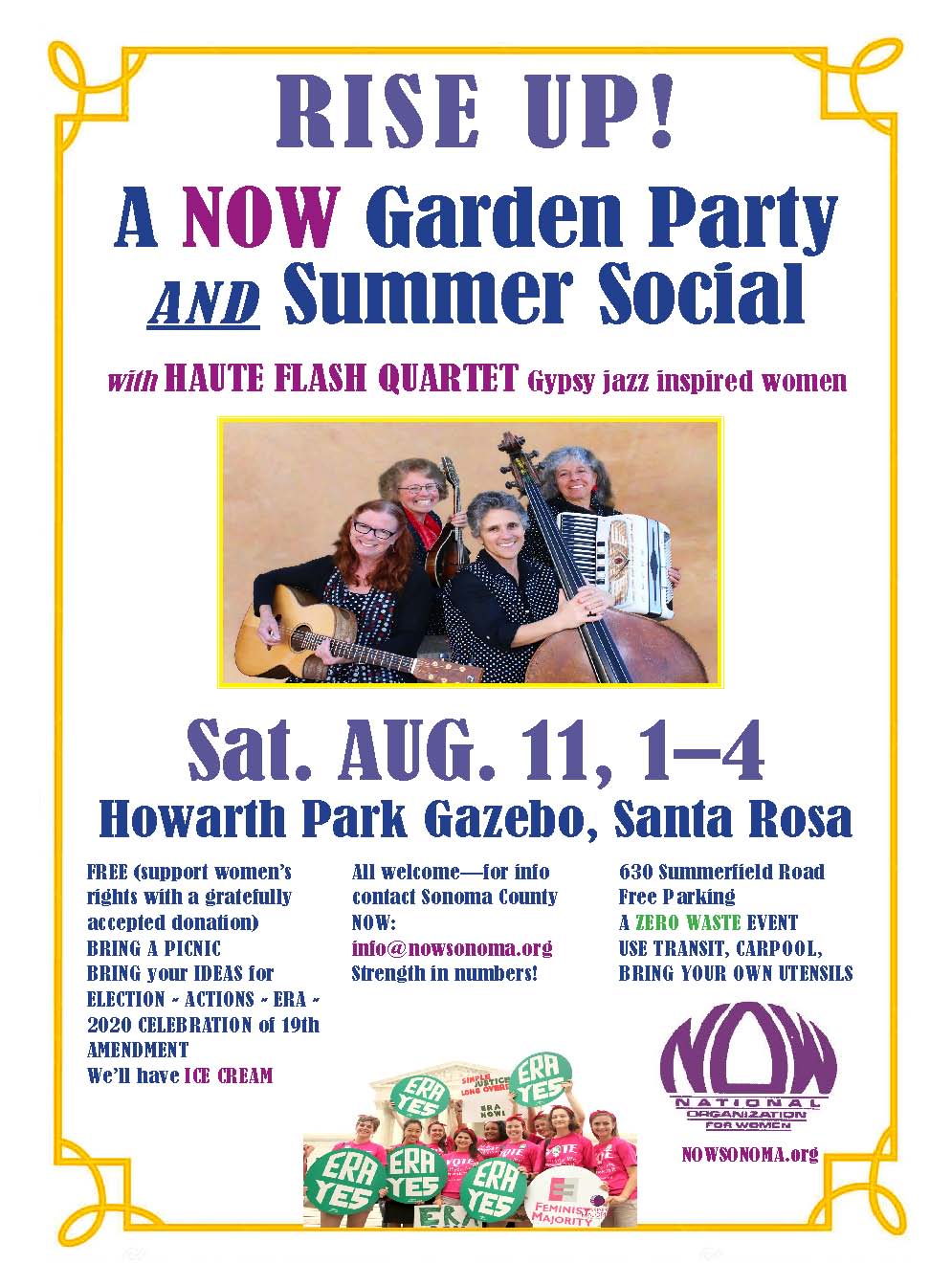 Past Events
Past event photos and videos can be found on the Memories page - Click Here.
Let's Meet!
Monthly Meetings 3rd Wednesday of the Month 1-3 PM
at Roundtable Pizza Marlow & Guerneville in Santa Rosa
LINKS: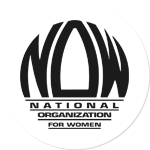 National NOW website