Welcome to NOW Sonoma
Our President's Message
October 2021 News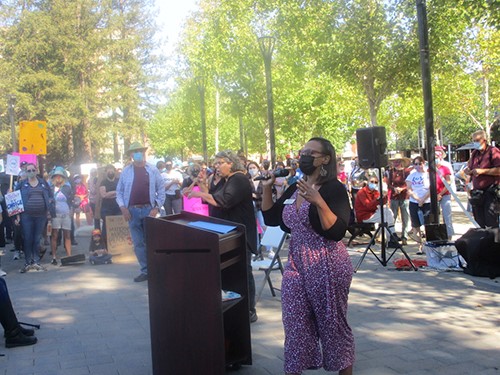 Above: Santa Rosa Vice Mayor Natalie Rogers speaking at the Women's Rally to Mobilize and Defend Our Reproductive Right in Old Courthouse Square. Photo by R.Dwan.
LGBTQIA+ History Month
Dear NOW members,

October is certainly slipping by quickly! It's already the 15th—where did that time go? We held a successful Women's Rally on October 2 with the Sonoma County Democratic Party and several hundred attendees; and our petition with 601 signatures is being sent to the President, the Vice President, our Congressmen (Mike Thompson and Jared Huffman), the Speaker of the House, and the Senate Majority Leader. Thanks to all of you who were able to help and/or who participated. It was exciting and even though we couldn't hold a march, we did encourage lots of cars to honk as they drove by!
This month is LGBTQIA+ History Month (Coming Out Day was October 11th) and we are hosting a special presentation on Friday, October 29th, from 6–8 p.m., by two members of the Lesbian Archives of Sonoma County and one of the Sisters of Perpetual Indulgence. Please join us via Zoom! See the Event page for details.
We will also be holding our regular board meeting beginning at 6 p.m. on Thursday, October 21 and welcome all members, particularly those of you who want to join the Executive Board or see what it is like. Help us continue the momentum of this chapter!

--Amy Nykamp
----
Our proud Chapter!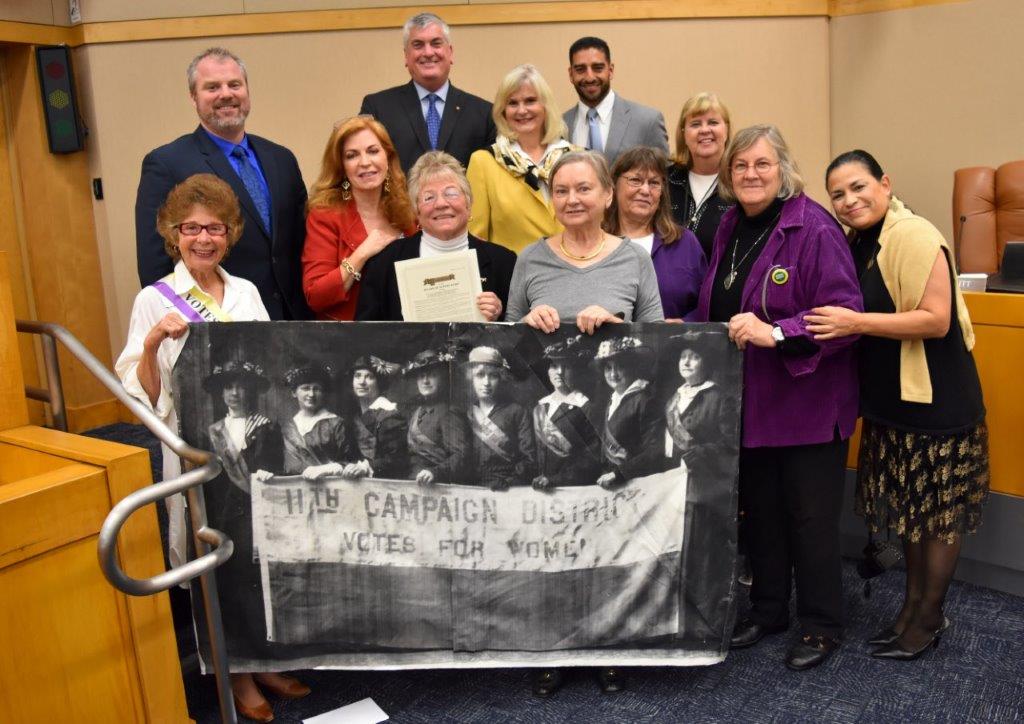 Above: Our Chapter celebrating the 50th Anniversary of NOW with the Sonoma County Board of Supervisors, October 2016.
----
August 26, 2020, the 19th Amendment Centennial and Women's Equality Day was celebrated in Sebastopol with the Women's Suffrage Banners.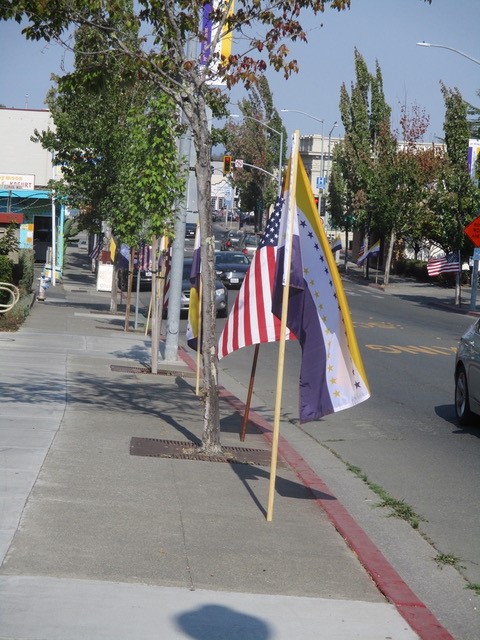 ----
The 2020 Rose Parade featured the We Heart float commemorating the Women's Suffrage Centennial and won the Theme Trophy. See video clip below for the passage of the float and the Women Suffragist marchers in front of KTLA cameras January 1, 2020.
----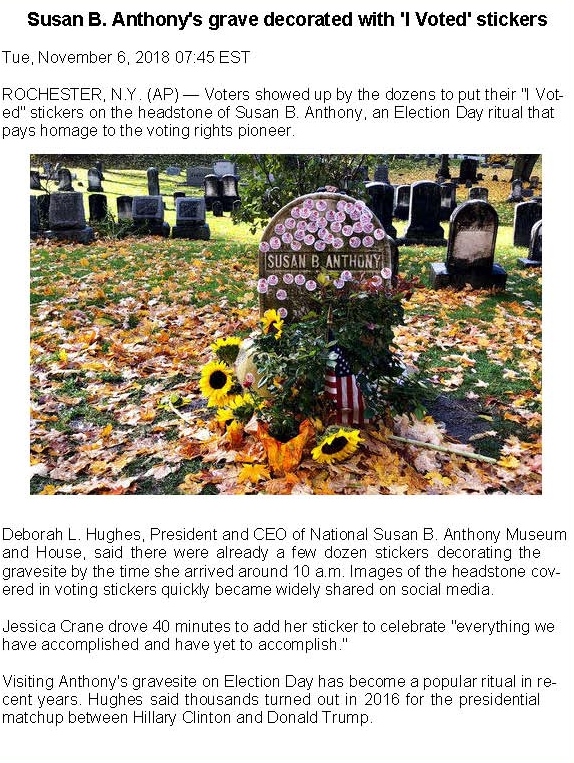 Let's Meet!
Monthly Meetings are usually on the 3rd Thursday of the Month, 6:00 - 7:30 PM.
See Events page for the details.
----
LINKS: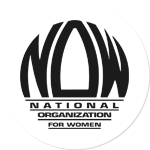 National NOW website
----