Welcome to Sonoma County NOW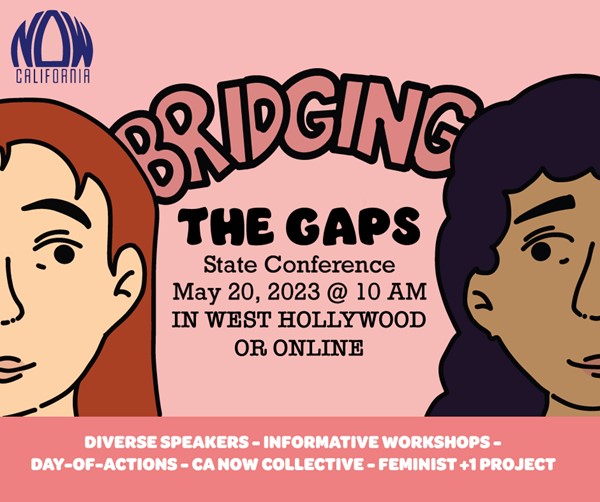 NOW in the NEWS
May 2023
Table of Contents:
President's Message

Dear NOW friends,
Our National NOW just held the second Feminist State of the Union which was livestreamed on Thursday. Some of the guests were (to quote the website) "Hillary Rodham Clinton (needs no introduction!); Joseline Garcia, Co-Founder & Executive Director at UN-PAC; Dr. C. Nicole Mason, President and CEO Emeritus of the Institute for Women's Policy Research (IWPR); Margaret Haung, President and CEO of the Southern Poverty Law Center; Maya Wiley, President and CEO of The Leadership Conference on Civil and Human Rights and The Leadership Conference Education Fund; and Janai Nelson, President and Director-Counsel of the NAACP Legal Defense Fund." There were also three other surprise speakers! It was a powerful 81 minutes and I encourage you to check out the video on the NOW National website: https://now.org/fsotu2023/.
****************************************
Elaine Holtz will be interviewing our National NOW President, Christian F. Nunes on Monday, May 8 at 11:00 on her radio show, Women's Spaces, KBBF 89.1 FM (streaming at https://kbbf.org/ ) . The topic will be the Feminist State of the Union and you will hear part of the recording with Hilary Clinton. Tune in at 11:00 AM or hear the rebroadcast at 11:00 PM. Shows are archived at www.womensspaces.com
****************************************
California NOW is holding the state conference, Bridging the Gaps, on May 20th, in West Hollywood, but when you register, you can elect to attend virtually, rather than in person. Register through Eventbrite here. I encourage all members to attend. As CA NOW writes, We all see it. We can't deny what is happening here in the United States. A focused and targeted attack on women and girls is underway. California has always been a force to be reckoned with, and now is no different. As one of the largest states with the most NOW members, we are laser focused to unite the chapters and are ready to push the blue wave across the US!
****************************************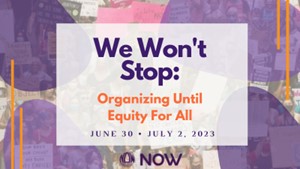 National NOW will be hosting the national conference in Arlington, VA, The theme is We Won't Stop - Organizing Until Equity For All. This will be an explosive event that every member should attend. Non-members are encouraged to as well! (Note, I don't have information on whether any of this will be virtuall). Here is the link for details:
https://now.org/2023-national-now-conference/
****************************************
Our May Board meeting will be on May 15th via Zoom. The program TBA. Please join us to add your voice to our conversation!
May 15, 2023 Zoom Details
7:00-8:30 PM
https://us02web.zoom.us/j/82846374496?pwd=WlA0cE5CaFczUUtqa1Nkc2tYQXkydz09
Meeting ID: 828 4637 4496 Passcode: 035853
-- Amy Nykamp, President
****************************************
Special Herstory Dates in May
Nannie Helen Burroughs (1879-1961) - Wikipedia Commons Photo
Mary Harris "Mother" Jones (1837–1930), activist;

Nannie Helen Burroughs (1879–1961), educator, rights leader; (Wikimedia Commons photo above);

May Sarton (1912–1995), author, poet;

Annabel McGaughey Stuart (1840–1914), first Sonoma Co. woman physician;
Althea Hamer Focht (1894–1973), Sonoma Co.suffragist;
Helen Putnam (1909–1984), first female Petaluma mayor;

5 Del Martin (1921–2008), Bay Area feminist activist;
Elizabeth Seaman ("Nellie Bly"), 1864–1922, journalist, suffragist;
Cinco de Mayo;

11 Martha Graham (1894–1991), dancer, choreographer;

Elaine "Woody" Schwartz (1924–1999), Sonoma Co. activist;
Katharine Hepburn (1907–2003), feminist actress;

14 Mother's Day;

15 Williamina Fleming (1857–1911), astronomer;

(1932) Amelia Earhart, first woman's solo transatlantic flight;

25 Lillie Mae Carroll Jackson (1889–1975), nonviolent resistance pioneer;

26 Dorothea Lange (1895–1965), photographer/photojournalist;

27 Amelia Bloomer (1818–1894), activist;
27 Julia Ward Howe (1819–1910), activist, poet;
27 Isadora Duncan (1877–1927), Bay Areachoreographer;
27 Rachel Carson (1907–1964), conservation pioneer, author;

Memorial Day
****************************************

If you are not yet a NOW member or need to renew your membership, please join our growing organization! Our chapter's ID is CA0660 and you can select it when you sign up here.
----
Our proud Chapter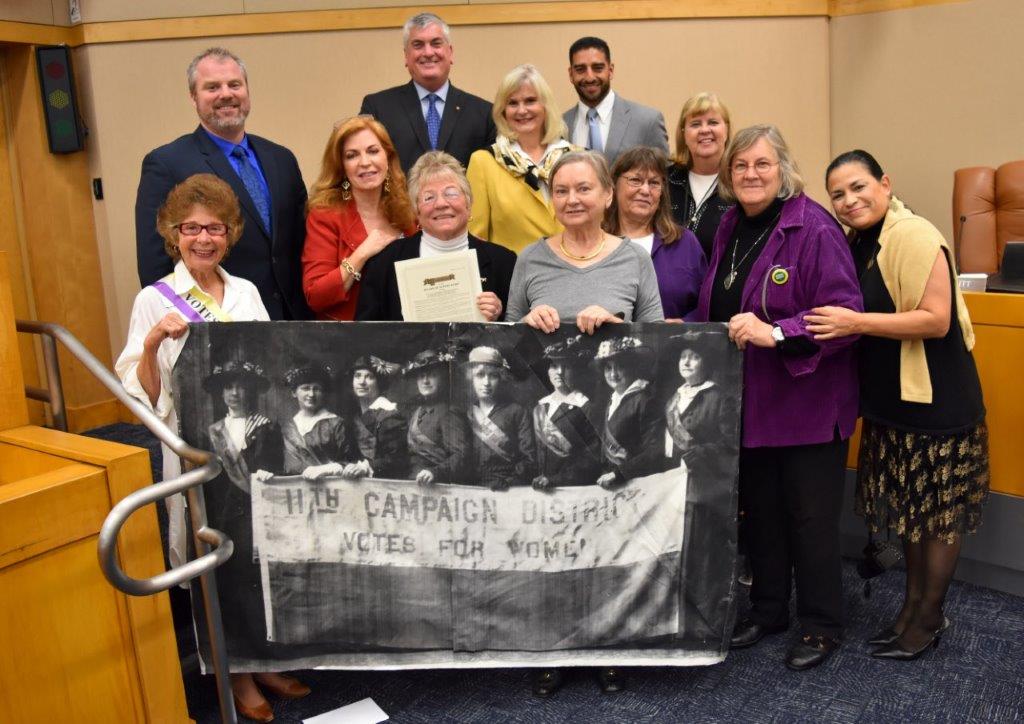 Above: Our Chapter celebrating the 50th Anniversary of NOW with the Sonoma County Board of Supervisors, October 2016.
----
August 26, 2020, the 19th Amendment Centennial and Women's Equality Day was celebrated in Sebastopol with the Women's Suffrage Banners.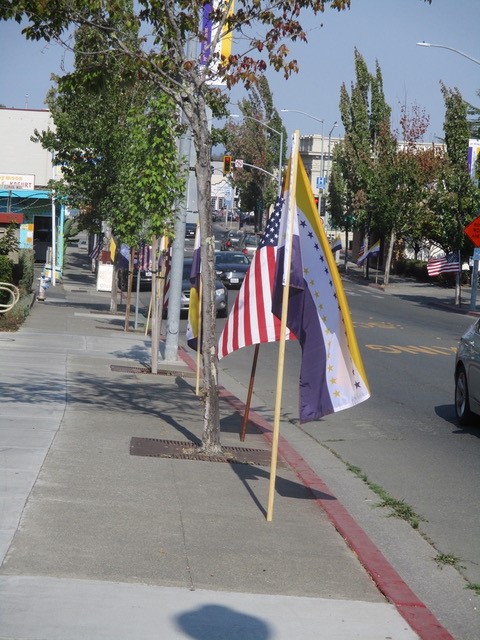 ----
The 2020 Rose Parade featured the We Heart float commemorating the Women's Suffrage Centennial and won the Theme Trophy. See video clip below for the passage of the float and the Women Suffragist marchers in front of KTLA cameras January 1, 2020.
----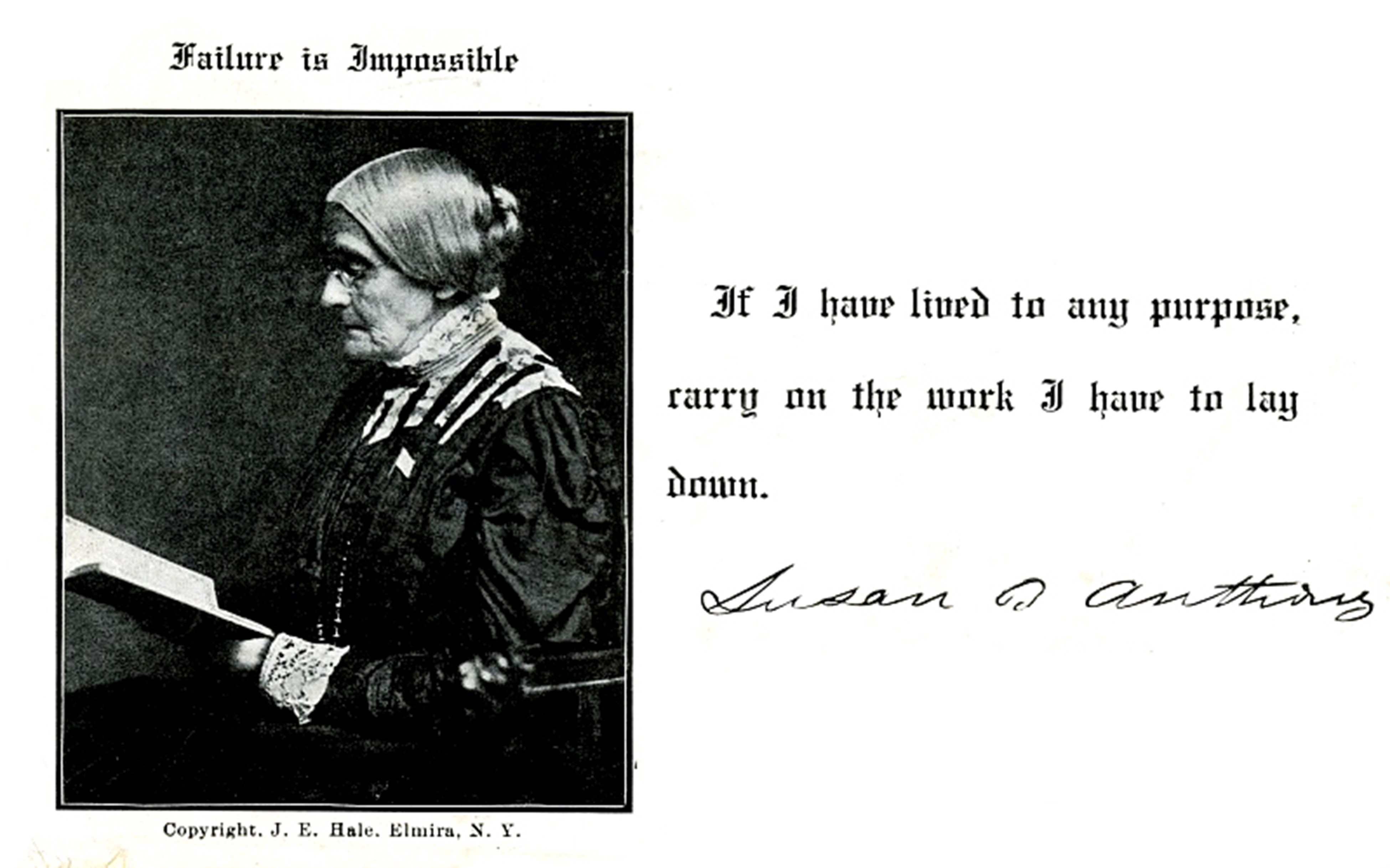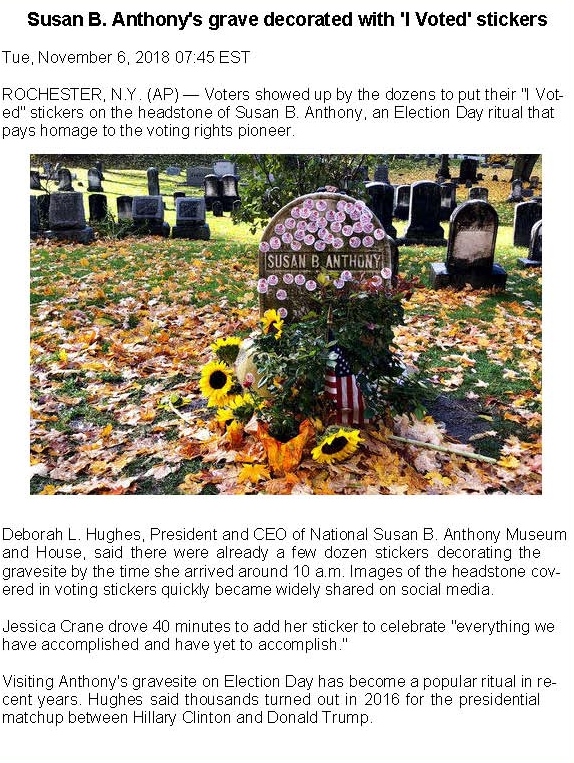 Let's Meet!
Monthly Meetings are on the 3rd Monday of every month, 7:00 - 8:00 PM. See Events page for details.
----
LINKS: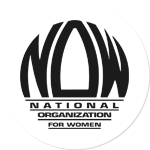 National NOW website
----