Welcome to Sonoma County NOW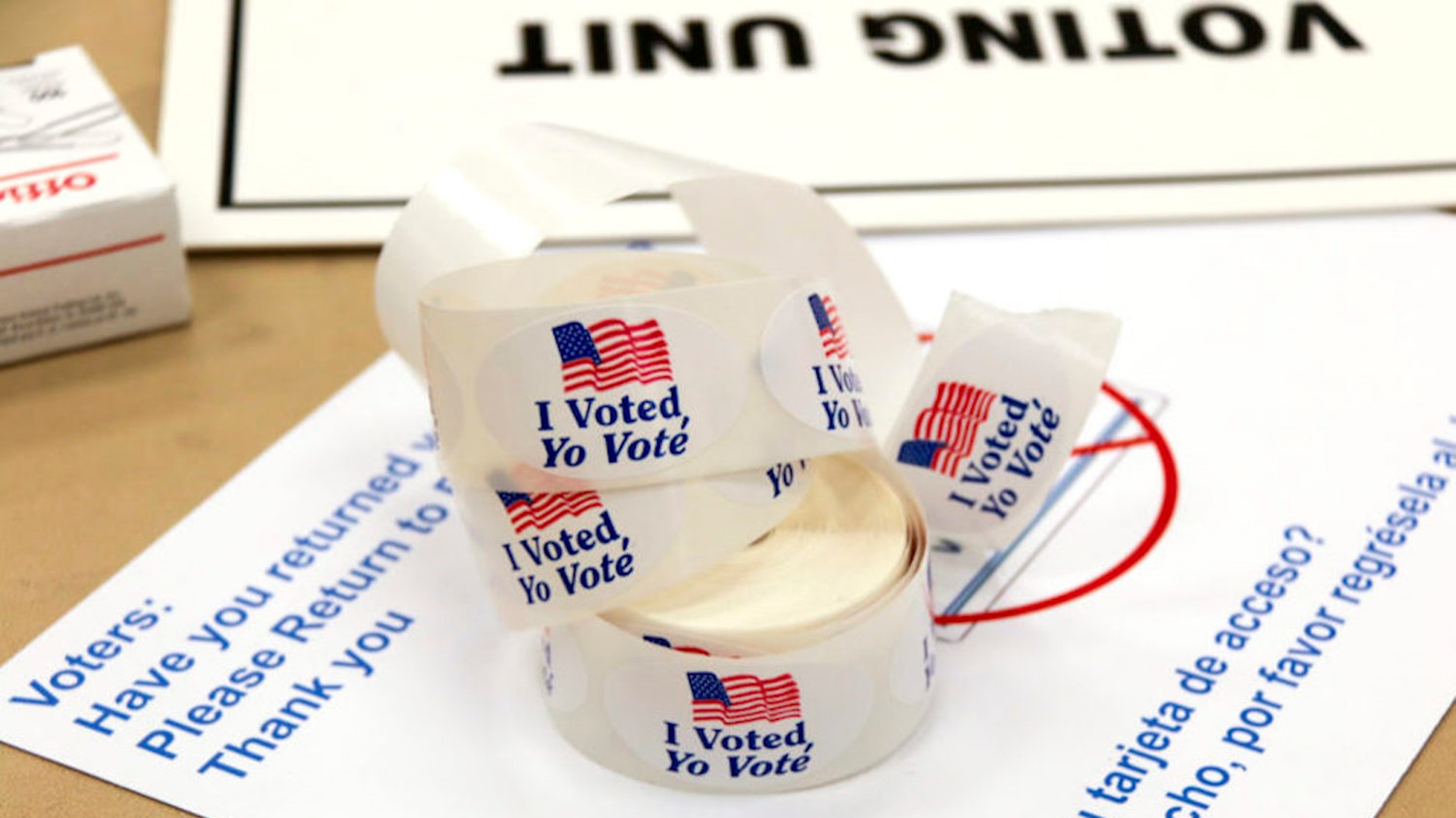 President's Message
October 2022
Contents:
****************************************
Dear NOW friends,
Elections are upon us--not just for the United States, but also for Sonoma County NOW. When we redid the bylaws recently, we set elections to take place on the 31st of January of a given year, with newly-elected officers to begin February 1 of that year. We also require all officers to have been a member of NOW for at least three months and have attended at least three of our chapter's meetings prior to election. Our Bylaws can be found on our About page and by Clicking Here .
***********************************
October 8 is a big day, nationwide, for women and allies to gather in marches and rallies. We've noted several organizations, including womensmarch.com, that encourage us all to raise our voices about voting rights, abortion rights, and the Equal Rights Amendment, one month before the U.S. election! Santa Rosa has its own from 6-7 PM at Courthouse Square on that day and you can register for it here: https://action.womensmarch.com/events/women-s-wave-173 . Marina Jurema is spearheading this. Further information is in a text box below.
****************************************
As we've been promoting for some weeks, we have a special guest at our October 17th meeting: Rosita Stevens-Holsey, a niece of famous rights activist Pauli Murray, who co-founded NOW in 1966, will share with us her remembrances of her aunt! Stevens-Holsey also published a book this past February on Murray, that can be bought in bookstores around the country. The Zoom meeting will begin promptly at 6:00 pm PST, as Rosita is on the East Coast and it will already be late for her. We hope you will share this news with all your friends and neighbors. Our treasurer and past-president, Elaine Holtz interviewed Rosita on August 29th and the recording is posted on the Women's Spaces website. You can also read a good amount of information on Murray from the NOW website and from Stevens-Holsey's website: https://www.preservingpaulimurray.com/. The Meeting announcement is also on the Events Page.
Zoom Meeting Information:
6:00-7:30 p.m. PST (note, time is earlier than normal)
https://us02web.zoom.us/j/82846374496?pwd=WlA0cE5CaFczUUtqa1Nkc2tYQXkydz09
Meeting ID: 828 4637 4496 Passcode: 035853
----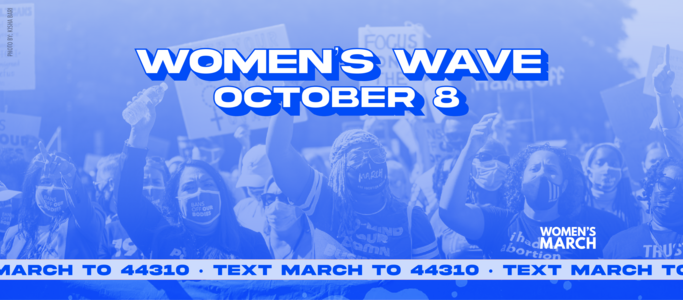 Women's Wave
Organizer: Marina Jurema
mmjurema@yahoo.com
I will be hosting a rally in solidarity with the Women's March happening in DC on 10/8. (womensmarch.com) Cities are marching and protesting nationwide! Our rally will be at the Old Courthouse Square at 6pm until roughly 7pm on Saturday, October 8th. The rally will be in solidarity with women worldwide with a focus on the women and people who can get pregnant across our country losing their rights,with the strictest bans mostly happening in the South. Bring signs encouraging people to vote, support women's right to choose, and worldwide solidarity with the rights of women and the freedom to choose our own paths. Wear green and pink (if you can) for reproductive and women's rights! There will also be a booth registering people to vote AND we will be raising money for The National Abortion Funds Network (abortionfunds.org/) and Fair Fight Action (fairfight.com)!! 2 great organizations fighting the good fights! You can check out the event and RSVP here:
https://action.womensmarch.com/events/women-s-wave-173
As a side note, if anyone has a loud blue tooth speaker system they could bring that would be awesome and
please email me
Our proud Chapter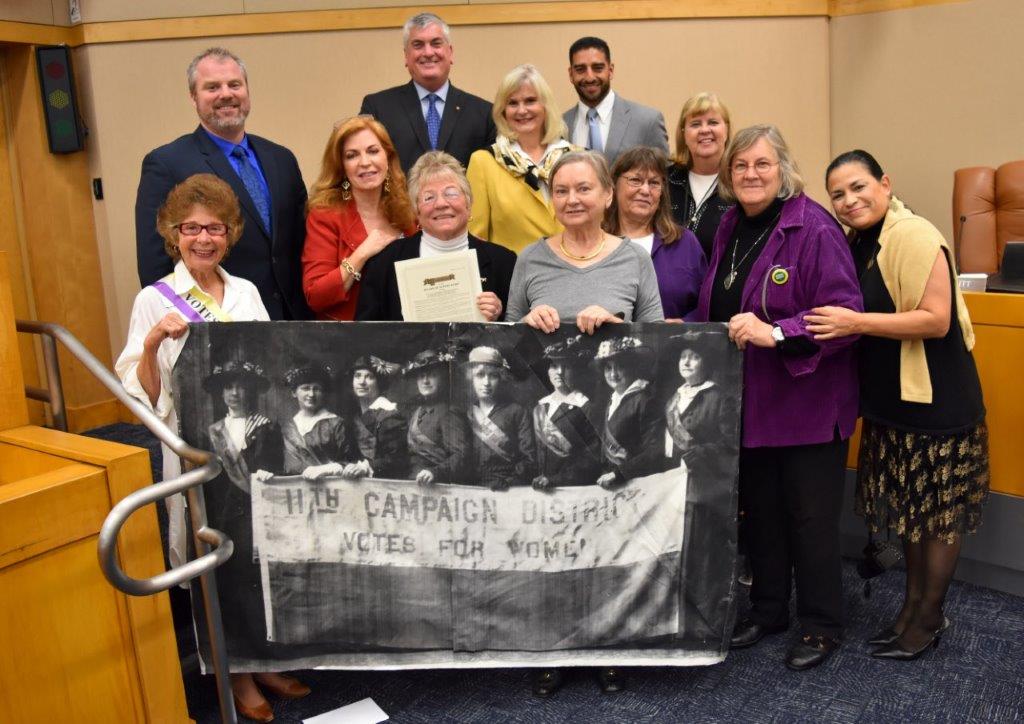 Above: Our Chapter celebrating the 50th Anniversary of NOW with the Sonoma County Board of Supervisors, October 2016.
----
August 26, 2020, the 19th Amendment Centennial and Women's Equality Day was celebrated in Sebastopol with the Women's Suffrage Banners.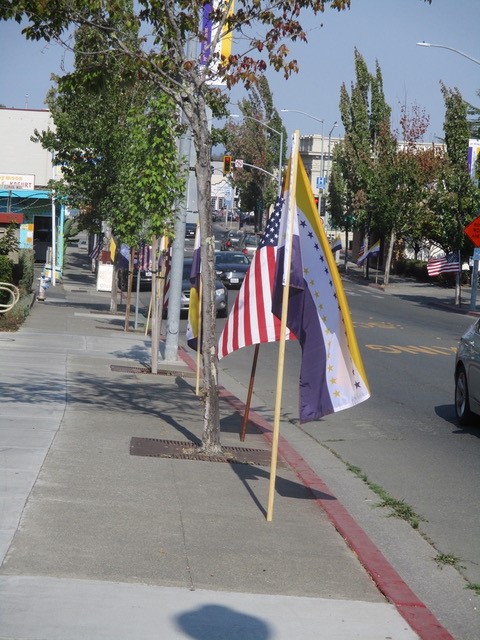 ----
The 2020 Rose Parade featured the We Heart float commemorating the Women's Suffrage Centennial and won the Theme Trophy. See video clip below for the passage of the float and the Women Suffragist marchers in front of KTLA cameras January 1, 2020.
----