Welcome to NOW Sonoma
Our President's Message
June 2022
Dear NOW friends,
Happy Pride Month! While our chapter isn't celebrating anything for it specifically this year, we do stand firmly with the LGBTQIA+ community and fight against any discrimination of it.
We have two important Zoom events this month: the first will be held on Monday, June 13, at 6:00 PM, to bring to your attention the pending closure of Athena House, which is the only place in Sonoma County for women escaping alcohol and drug addiction. We will hear more about the decision to close it, explore alternate funding, and discuss how we can support the process to keep it open. Our chapter is hosting representatives from Athena House and the brainstorming will be led by Elaine B. Holtz. The letter that she and Deborah McKay (Santa Rosa League of Women Voters) had published in the Peace Press on May 25th is printed below. We will send further details as the date grows closer.
The second event where we will have a presence is the Santa Rosa MLK/Juneteenth Community Festival on June 18th. Look for Elaine and me at a table that will have materials on NOW and on Elaine's radio show, Women's Spaces, on KBBF 89.1.
Please plan to attend both events to become even more informed about what's occurring in our county!
Finally, we had a wonderful session with Carl Tennenbaum on June 2, whom we endorsed as the best candidate for Sonoma County Sheriff. The recording link is on our Facebook page and on our YouTube channel, as well as on the Events Page under Recent Events.

Amy Nykamp
President, Sonoma County NOW
.
----
Our proud Chapter!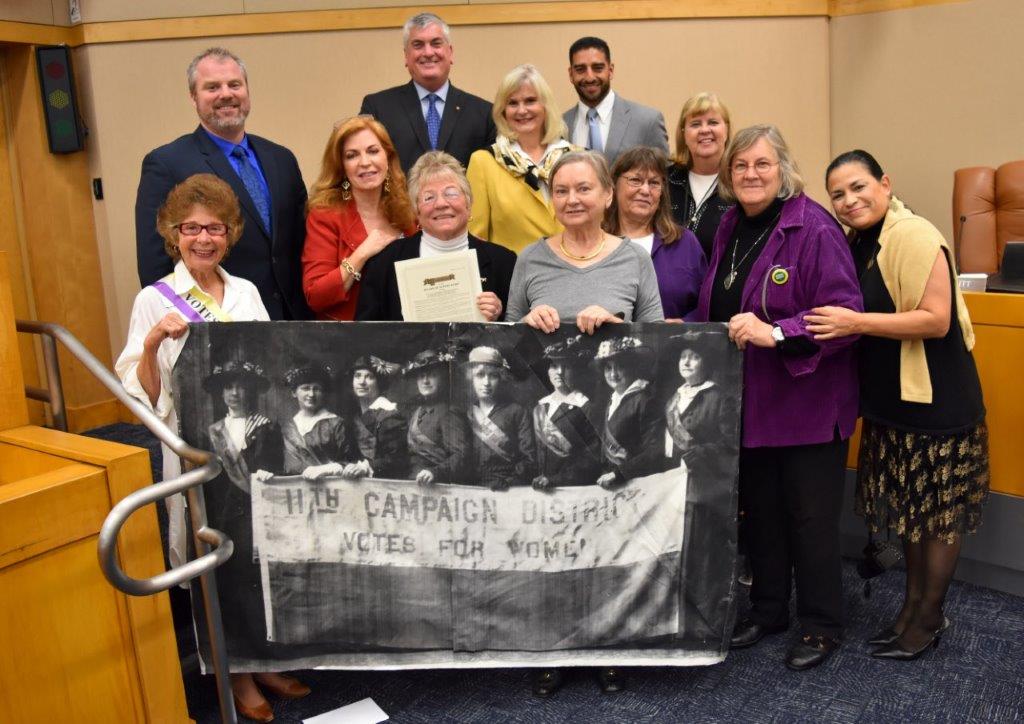 Above: Our Chapter celebrating the 50th Anniversary of NOW with the Sonoma County Board of Supervisors, October 2016.
----
August 26, 2020, the 19th Amendment Centennial and Women's Equality Day was celebrated in Sebastopol with the Women's Suffrage Banners.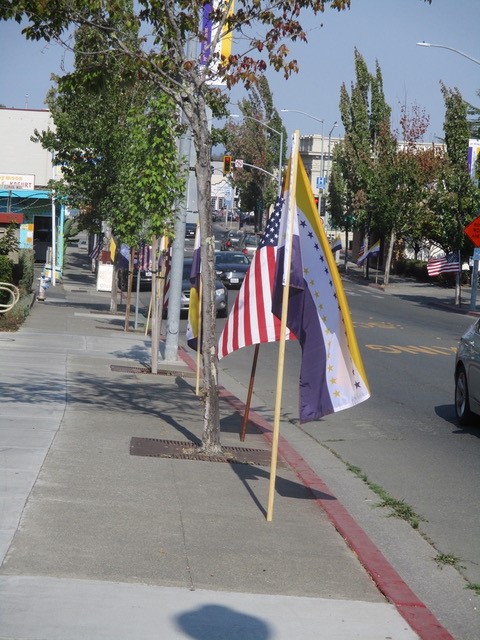 ----
The 2020 Rose Parade featured the We Heart float commemorating the Women's Suffrage Centennial and won the Theme Trophy. See video clip below for the passage of the float and the Women Suffragist marchers in front of KTLA cameras January 1, 2020.
----